On this day, 100 years ago, a delegation from Germany signed an armistice (a cease fire) aboard a dining car in parked near Compiegne, France.1 There, at just after 5am Paris time, this German delegation and representatives of the Allied forces signed an agreement to end hostilities in Europe. To take effect on the eleventh hour, of the eleventh day of the eleventh month, this armistice would effectively end the hostilities of WWI, even though peace would not be officially declared for another year.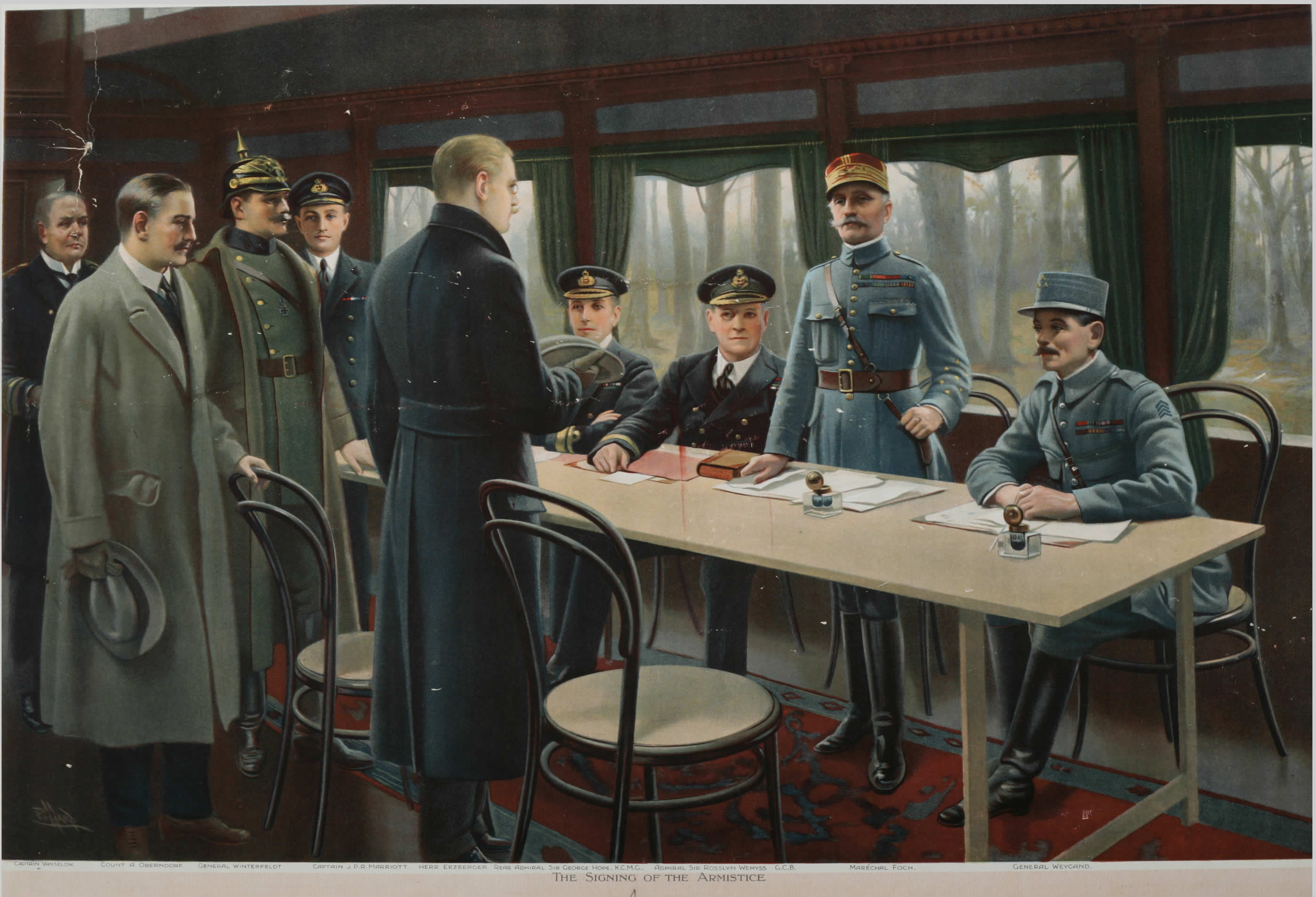 In the United States, we observe this day as Veteran's Day – a day in which we not only remember that day 100 years ago, but honor all those that have served in any branch on the armed services of this country. Other countries, like our neighbors to the north, Canada2, refer to this day as Remembrance day. It was from Canada, that a doctor, a Lieutenant-Colonel John McCrae wrote what it likely the most well known written works to come out of WWI – a poem entitled In Flanders Fields.3
In Flanders Fields

In Flanders fields the poppies blow
    Between the crosses, row on row,
  That mark our place; and in the sky
  The larks, still bravely singing, fly
Scarce heard amid the guns below.

We are the Dead. Short days ago
We lived, felt dawn, saw sunset glow,
  Loved and were loved, and now we lie
      In Flanders fields.

Take up our quarrel with the foe:
To you from failing hands we throw
  The torch; be yours to hold it high.
  If ye break faith with us who die
We shall not sleep, though poppies grow
      In Flanders fields.

John McCrae – 1872-1918
Here is a beautiful arrangement by Stephen Chatman, one which I have had the privilege of performing in the past.
https://youtu.be/kcPUpjIFI9o
Whether you refer to this day as Veterans Day, Remembrance Day or Armistice Day, please honor those who serve and have served your country. Shake their hands, buy them a coffee, or just recognize their service and sacrifice with a "Thank you."
Lest we forget.